Selling Process
Selling needs a careful planning and preparation just like the process of buying a home,  Financial planning, tax planning, timing, and setting the right expectation. Estate Zone can help you at every step of the selling process with knowledge, experience and expertise. Here are the important steps from pre-listing to closing.
Find the right agent
It is the first and extremely important step. You would need to hire an agent who understands your needs and is willing to put a great deal of time in presenting your home in the best light. Agent who works with the interested parties in your best interest. An able agent can make a difference between a great deal and a lost opportunity. One who experts in marketing, negotiation, transaction forms, and finance options, as well as have a good understanding of technology and apply it to enhance the marketing of your home. 
Price it Right
Right pricing is the key to a successful sale of a home. It is more important than most sellers realize. Pricing a home higher can result in lesser overall interest in the house compared to competing properties. It makes other competing properties look more attractively priced and results in longer time to sell your own. There are a lot of factors that go into determining a home's market value, such as the sales price of nearby homes that have recently sold, the listing price of similar homes that are currently on the market, as well as the condition and location of a home. In order to determine price, Estate Zone will provide a comparable market analysis which walks you through what your home is worth. We would also ensure that your home is not underpriced.
Planning and Preparation
House must be presentable and clean without clutter to be sold near it's potential value. First good impressions is the key. Paying attention to big and small things like door handles, locks, switches, blinds etc can bring rewards. Please read "Get Ready to Sell" page. Your home needs to be in a good showing condition before the "For Sale" sign is put in front. Plan for transition period if you are going to purchase your next house after selling the current one.
 Marketing your Home
Estate zone takes pride in letting all the sellers know that we take marketing very seriously. It starts with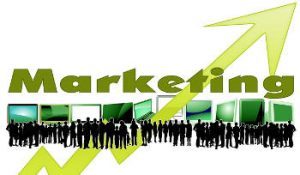 great looking professionally taken pictures that make your home look at it's best. As they say, a picture is worth a thousand words. Homes that we sell are listed on MLS as well as on most prominent Real Estate sites like Zillow, Trulia, Realtor.com, Hotpads, Homesnap, Homefinder, Point2homes and many more along with some international websites like juwai.com of China. This ensures that we give maximum exposure to your home not only in Georgia but throughout the nation and beyond.
Home Showings
Showings are an inconvenient, yet necessary part of the home selling process. When your home is on the market it has the potential to be shown at any time, so it's important to maintain a certain level of cleanliness; clear dishes from the sink, make beds, put away dirty laundry, and vacuum and dust regularly. Make efforts to make your home available for showing if you still live there while it is on market. Weekends are most convenient times for buyers to see the homes. If you as a seller fail to make your home available for showing during weekends, it creates a negative impression on buyers who start thinking that sellers are not serious about selling.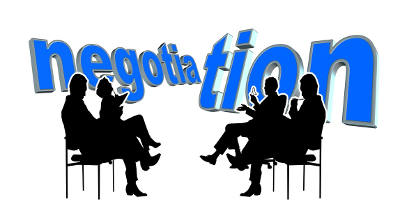 Purchase And Sale Agreement 
Once an offer on a property has been made by a buyer and accepted by the seller, they enter into a legal contract known as a Purchase and Sale Agreement. This document outlines the specific terms and conditions of the transaction and is acknowledged by both parties by the signing of the document. Sometimes, a few counter-offers are exchanged between buyer and seller to arrive at mutually acceptable terms and conditions along with the price. We at Estate Zone would be happy to walk you through contract stipulations and answer your questions so that you feel confident about the selling your home. Secure electronic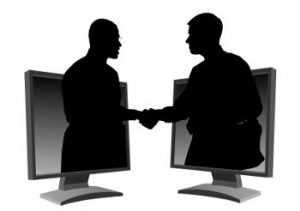 signatures have made it quick and easy for all the parties to sign the documents efficiently, no matter what part of the world they are in. Once all the parties sign the agreement, agent who started the signing process "binds" ( dates ) the agreement. This is called binding date and is of significance. Seller and buyer start executing their part of the fulfillment of terms laid down in contract and agents monitor the progress of all the contingencies in a timely manner to ensure that all the deadlines are met.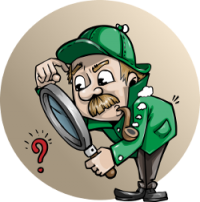 Home Inspection 
Once a buyer and seller have a binding document, a home inspector is hired to investigate every nook and cranny to determine if the home is in need of any repairs. An inspector will check items, such as the roof, basement, heating system, water heater, air-conditioning system, structure, plumbing, and electrical. A termite inspection is usually carried out too. Afterward, buyers will have a chance to negotiate with the sellers to cover the costs of certain repairs or to ask for concessions.
Closing 
At closing, all the paperwork is signed by the buyer and seller, both parties pay any settlement fees and the documents are officially recorded by the closing attorney. Prior to closing, you'll receive a settlement statement outlining any fees which may apply. The closing is a formal process where all parties sign all of the necessary paperwork needed to complete the transaction. Title to the property is transferred from you to the buyer. The buyer receives the house keys and you receive payment for the house! From the amount credited to you, the title representative subtracts the funds to pay off the existing mortgage and other transaction costs. Deeds, loan papers, and other documents are prepared, signed and ultimately filed by closing attorney's office with local property record office.